Our Hand Crafted Collection
Bistro Favorites is 100% natural sliced meat, crafted by hand for that artisan quality flavor. Explore a new fave today.
Store Locator
Our Hand-Crafted Recipes
Looking for artisan inspiration? Try our Bistro Favorites recipes.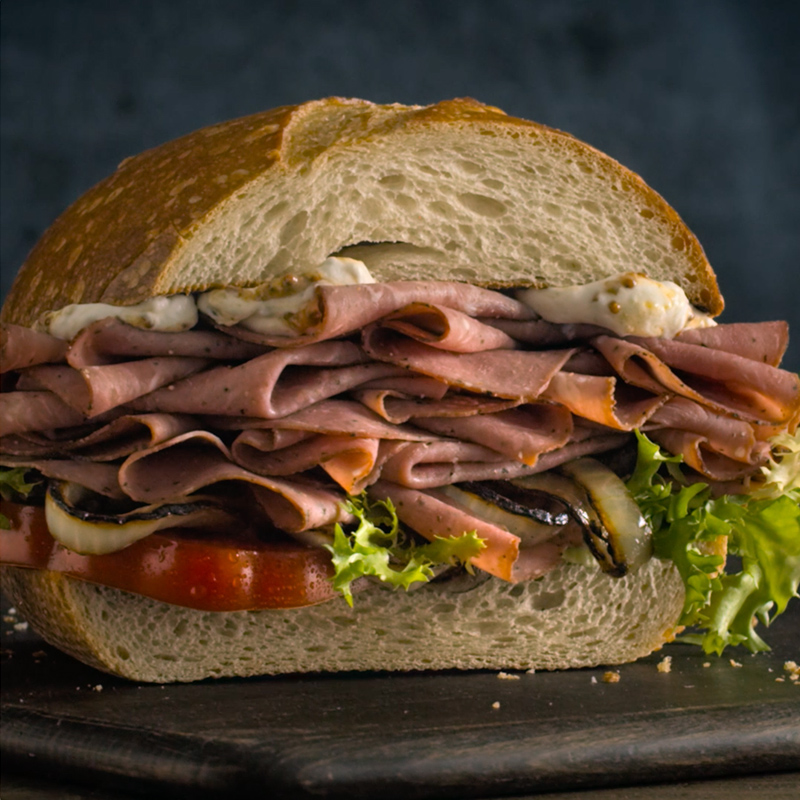 Peppercorn Beef & Horseradish Sauce
Download Recipe
Ingredients
6 slices of Bistro Favorites Black Peppered Uncured Beef
2 slices of Italian round bread
2 slices of Swiss cheese
2 Tbsp. grilled onions
Handful of frisée
Instructions
Lightly butter and toast slices of Italian round face down in frying pan until golden brown.
To keep bread crisp, place slices of Swiss cheese on bread slices then spread horseradish sauce on top of cheese, to your liking.
Finish by layering tomato, frisée, grilled onions, and Bistro Favorites beef on top. Close sandwich and enjoy.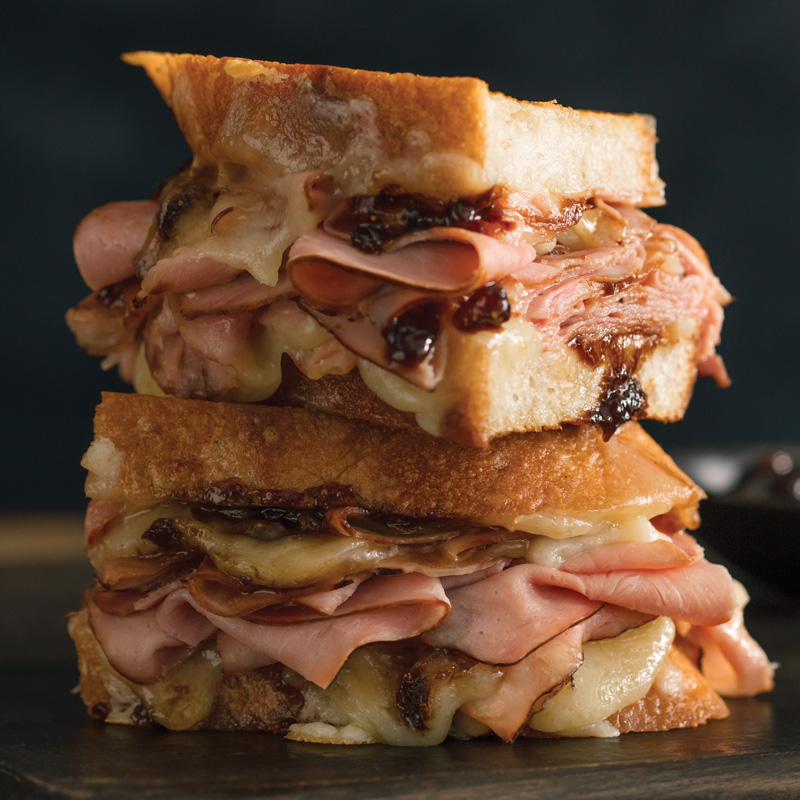 Ham & Cheese with Fig Walnut Jam
Download Recipe
Ingredients
6 slices of Bistro Favorites Black Forest Uncured Ham
2-4 thin slices of Havarti cheese
4 slices of sourdough bread
1 Tbsp. brown butter
Pepper
Instructions
Brush brown butter on both sides of bread. In a medium-large sauce pan, toast slices on one side until golden, then flip.
Cover both slices of bread with cheese. Let cheese melt over bread.
Once cheese is gooey, spread fig walnut jam on top. Layer with slices of ham.
Place other half of sandwich on top and flip. Cook until toasty. Serve warm.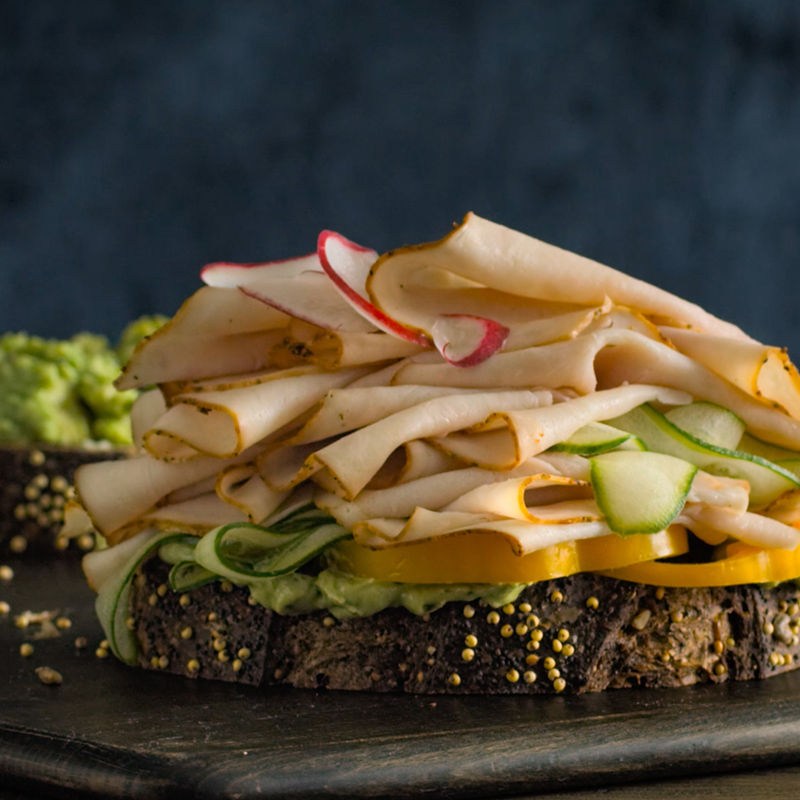 Turkey & Avocado with Spring Vegetables
Download Recipe
Ingredients
6 slices of Bistro Favorites Rotisserie Seasoned Turkey Breast
2 slices of multigrain bread
1 radish, thinly sliced
4 baby cucumbers, sliced
1 yellow pepper, sliced lengthwise
3 Tbsp. avocado mash
Avocado Mash
1 avocado
Lime juice
1 tsp. of lime zest
1 Tbsp. cilantro, chopped
1 tsp. extra virgin olive oil
Salt and pepper to taste
Instructions
Toast bread until golden brown. In a separate bowl, mash avocado, lime, and cilantro ingredients together.
Spread Avocado mash on both slices of bread. Lightly drizzle with olive oil.
Finish by layering turkey breast, radish slices, yellow pepper slices, and cucumber slices.