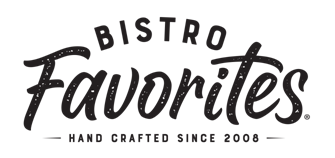 Munster, IN – May 18, 2022 – Land O'Frost, Inc., one of the nation's best-selling brands of pre-sliced deli meats and a producer of specialty meats, today announced Bistro Favorites® pre-sliced lunchmeat will be available to consumers across 15 total Kroger divisions, marking a substantial increase from the brand's three current division placements.
"Bistro Favorites has become one of the fastest-growing natural lunch meat brands, outpacing category growth and continuing double-digit growth for two years in a row (Nielsen Total US Food 3/26/2022). As more individuals crave variety in their healthy choices, options that are minimally processed yet are flavorful, like Bistro Favorites, are more in demand," said Saverio Spontella, Senior Vice President of Sales and Marketing, Land O'Frost. "Together, Bistro Favorites and Kroger will support more individuals looking for craftsmanship and exploration in their everyday food choices. "
In addition to its current availability in Kroger stores in Georgia, Ralph's in California and QFC in the Pacific Northwest, Bistro Favorites will now be available in Kroger, King Soopers, Fred Meyer, Smith's and Fry's stores across the Midwest, Mid-Atlantic, Southwest and Northwest, allowing the brand to reach a broader set of consumers who are looking for artisan quality flavor.
To find a location, visit https://www.landofrost.com/bistrofavorites/.
About Land O'Frost
Founded in 1958, Land O'Frost, Inc. is a leading manufacturer of packaged meats and the largest family-owned brand of packaged deli meat in the U.S. Other leading brands marketed by the company include Wellshire® and Bistro Favorites®. Land O'Frost products can be found in supermarkets, mass merchandisers and natural grocers nationwide. For more information, please visit www.landofrost.com.