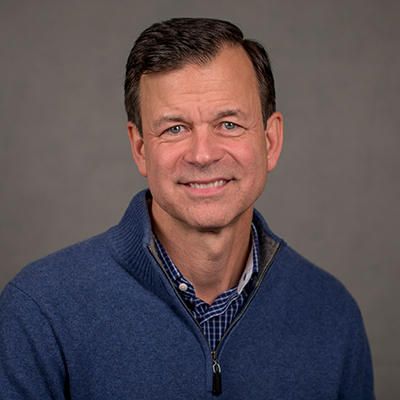 Company Names Mark Miller as its Director of Brand Marketing
MUNSTER, Ind. (Dec. 20, 2017) –
Land O' Frost
, Inc., one of the nation's best-selling brands of pre-sliced, pre-packaged lunchmeats and a producer of specialty sausage products, today announced the appointment of Mark Miller as its director of brand marketing. In this role, Miller will oversee the growth and profitability of the company's brands and will strive to make Land O'Frost the leading company in the lunchmeat category among consumers.
"Mark's integrated marketing experience and tremendous skill, energy, and enthusiasm for the food industry will be an asset to our company and will allow us to continue innovating and growing our brands while meeting the needs of our consumers in new ways," said Reggie Moore, Senior Vice President of Sales and Marketing at Land O'Frost.
Miller brings wide-ranging expertise in brand marketing and product innovation to his new role at Land O' Frost. Throughout his career, he has driven sustainable results by creating a clear vision for his team and ensuring profitable growth. During his 16 years in the industry, Miller has taken on different leadership roles in a variety of marketing and innovation capacities.
Prior to joining Land O' Frost, Miller was the Director of Marketing at Kellogg, the multinational food manufacturing company. He was responsible for revitalizing the Cheez-It brand and led the growth development of Pringles. During his career, Miller has also launched and grown brands for GlaxoSmithKline, JB Heinz, and Ainsworth Pet Nutrition.
"Land O'Frost is a family-owned company that offers high-quality and delicious products for consumers and their families," Miller said. "I look forward to engaging with the company's audience in new and innovative ways and leveraging my experience to help strengthen and grow the Land O'Frost brands."
Miller is a graduate of the University of Maryland, where he also received his Master's in Business Administration and participated in an extended marketing education program from University of Michigan- Stephen M. Ross School of Business.
For more information about Land O' Frost products, history and values visit
www.landofrost.com
.
About Land O'Frost
Founded in 1958, Land O'Frost is a leading manufacturer of pre-sliced meats and specialty hot dogs and sausages. The company is the largest family-owned brand of packaged deli meat in the U.S. Leading brands marketed by Land O'Frost include: Land O'Frost Premium® One Pound, the top-selling deli pouch in the U.S.; DeliShaved® and Bistro Favorites™. Land O'Frost products can be found in supermarkets and mass merchandisers nationwide. Headquartered in Munster, Ind., the company operates three manufacturing facilities in Lansing, Ill., Madisonville, Ky. and Searcy, Ark. For more information, please visit
www.landofrost.com
.