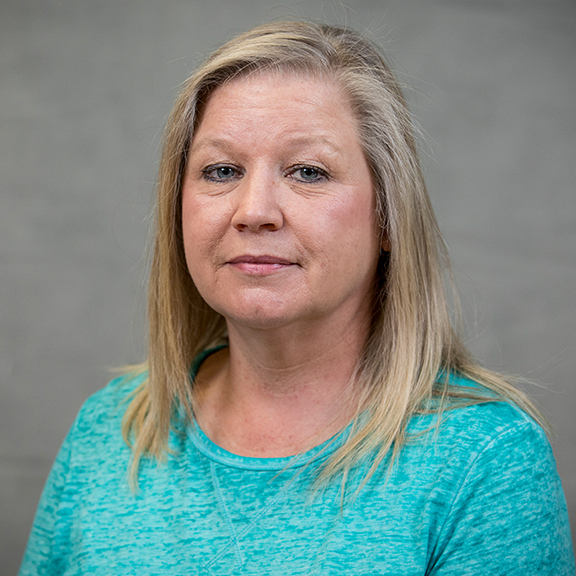 Munster, IN – May 4, 2023– Land O'Frost, Inc., one of the nation's best-selling brands of pre-sliced deli meats and a producer of specialty meats, has promoted Dindy Williams as plant manager in Searcy, Arkansas. Williams is the first woman to hold this position at Land O'Frost and will be guided by her 40-plus years of experience at the company as she oversees daily operations and supports the creation of great-tasting lunch meat for American families.
"It's an honor to lead the team that I've grown both personally and professionally with," said Williams. "I'm grateful for the opportunity to expand my skills and continue to support my Land O'Frost family. I hope to inspire women within Land O'Frost and the industry to pursue their interests and explore leadership opportunities."
Williams began working at Land O'Frost in 1982 in a temporary summer position. After graduating from college, Dindy returned and grew her career over the decades, serving in various roles at Searcy, including plant supervisor, special projects manager, and most recently, plant superintendent.Leaning on her years of experience, Williams will continue to foster a collaborative team environment that promotes the Land O'Frost culture and values while achieving operational excellence.
"Dindy's longevity with the Searcy team gives her a unique understanding of its needs and expectations in a plant manager. Pairing that with her decades of living our purpose– to make each day more fulfilling than the last– and broad knowledge of our products, operations and overall culture, we instantly knew she was the leader we were looking for," said Alfred Williams, vice president of manufacturing at Land O'Frost. "We're all incredibly proud of her for earning this milestone and see it as a natural next step in her career and role as a longstanding team leader."
In her role as the Searcy plant manager, Williams will be responsible for leading the Searcy team to develop cross-functional relationships to drive profitability and continuous improvement, execute change management, and ensure quality, food safety and employee safety standards are met.
About Land O'Frost
Founded in 1941, Land O'Frost, Inc. is a leading manufacturer of packaged meats and the largest family-owned brand of packaged deli meat in the U.S. Other leading brands marketed by the company include Wellshire® and Bistro Favorites®. Land O'Frost products can be found in supermarkets, mass merchandisers and natural grocers nationwide. For more information, www.landofrost.com.