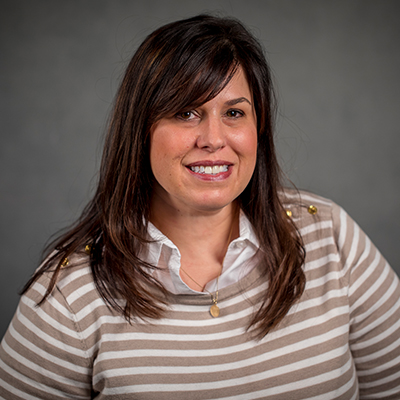 Company Names Vivian Overcash as its Senior Brand Manager
MUNSTER, Ind. (February 7, 2018)
- Land O'Frost, Inc., one of the nation's best-selling brands of pre-sliced, pre-packaged lunchmeats and a producer of specialty sausage products, today announced the hiring of Vivian Overcash as its senior brand manager. In this role, Overcash will oversee the company's strategic marketing initiatives that will continue to grow the Land O'Frost brand.
Prior to joining Land O'Frost, Vivian served as Foodservice Category Marketing Manager at AdvancePierre Foods where she led the re-launch of their burger line and was responsible for developing new marketing tactics that generated sales leads. She first began her career at Procter and Gamble in R&D using consumer insights to drive product development for Crest and Vicks brands. Then later moved into brand management where she focused on innovation with Prilosec OTC via the Wildberry Frost launch and led the re-launch of Metamucil and launch of the Meta Wellness campaign.
Mrs. Overcash brings significant expertise in brand marketing and strategic planning to her new role at Land O'Frost. Throughout her career, she has proven herself as a leader in multiple sales and marketing positions across a range of industries.
"Vivian's insight, experience and analytical approach to projects will be a great asset as we continue to develop and market a growing number of Land O'Frost products," said Reggie Moore, Senior Vice President of Sales and Marketing at Land O'Frost. "Her knowledge and passion for strategic communications will help us better understand the minds of our consumers."
Overcash is a graduate of the University of Cincinnati where she received her bachelor's degree in science and master's in business administration.
"Working with an array of brands in the past, both related and non-related to foodservice, has positioned me to help Land O'Frost grow its brand even further," said Overcash. "This is an exciting time for Land O'Frost's and I am looking forward to being a part of the leadership team here as we continue to build and focus on the company's product profile and visibility nationwide."
For more information about Land O'Frost products, history and values visit www.landofrost.com.
About Land O'Frost
Founded in 1958, Land O'Frost is a leading manufacturer of pre-sliced meats and specialty hot dogs and sausages. The company is the largest family-owned brand of packaged deli meat in the U.S. Leading brands marketed by Land O'Frost include: Land O'Frost Premium® One Pound, the top-selling deli pouch in the U.S.; DeliShaved® and Bistro Favorites™. Land O'Frost products can be found in supermarkets and mass merchandisers nationwide. Headquartered in Munster, Ind., the company operates three manufacturing facilities in Lansing, Ill., Madisonville, Ky. and Searcy, Ark. For more information, please visit www.landofrost.com.