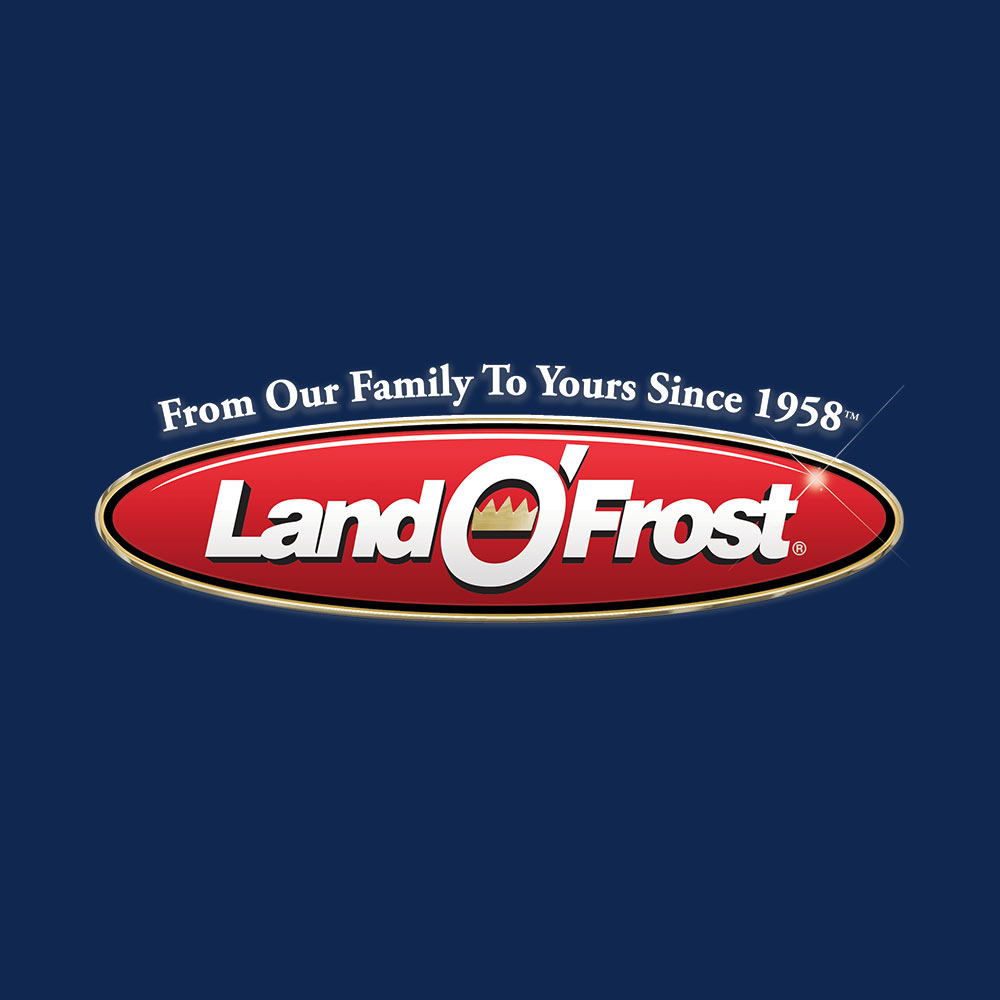 Land O'Frost wraps up Diabetes Awareness Month this November by announcing funds raised and volunteer hours contributed to fight type 1 diabetes
MUNSTER, Ind. (November 29, 2017) –
Land O'Frost
, Inc., one of the nation's best-selling brands of pre-sliced, pre-packaged lunchmeats and a producer of specialty sausage products, announced today that the family-owned company raised or donated over $100,000 in 2017 for JDRF (formerly known as the Juvenile Diabetes Research Foundation), the leading global organization funding type 1 diabetes (T1D) research, as part of its ongoing partnership with the organization.
Land O'Frost has supported JDRF's mission to cure, prevent and treat T1D since 2008. In addition to contributing over $1.7M since the partnership began nearly a decade ago, employees from Land O'Frost's corporate headquarters and three plant locations nationwide have collectively donated more than 2,000 hours to the cause through volunteering, fundraising and participating in annual awareness walks around the country.
"The Land O'Frost team continues to be deeply committed to supporting JDRF and their tireless efforts to prevent, treat and cure type 1 diabetes," said David Van Eekeren, CEO of Land O'Frost. "Our family's personal connection to the disease and the giving nature of our company makes this partnership a natural fit and one that we look forward to supporting in the future."
JDRF funds research to help drive scientific progress that delivers new treatments and therapies that make day-to-day life with T1D easier, safer and healthier, including the artificial pancreas system approved by the FDA one year ago. T1D is an autoimmune disease in which a person's pancreas stops producing insulin, a hormone needed to convert food into energy. T1D strikes both children and adults, lasts a lifetime, is not brought on by diet or lifestyle, and currently, there is no cure.
Since 2008, Land O'Frost has been creative in how they support JDRF by hosting and participating in numerous fundraisers including luncheons, raffles, bean bag tournaments and a car show in Searcy, Ark. This year, more than 400 Land O'Frost employees and their families participated in the JDRF One Walks in Illinois, Kentucky and Arkansas, including the Chicago-area Walk on October 1, where the company's executive team joined Land O'Frost employees.
The company's fundraising efforts will continue on December 9, 2017, at the annual JDRF One Dream Gala at the Lakeside Center Ballroom and Arie Crown Theater at McCormick Place. This annual event is dedicated to helping find a cure for the 1.25 million Americans living with type 1 diabetes.
"We are grateful to have committed partners like Land O'Frost who support JDRF and see the value in our mission," said Mimi K. Crabtree, Executive Director of the JDRF Illinois Chapter. "Working with companies that share similar values and have a close connection to the work we're doing every day allows us to continue our efforts and have a greater impact on the millions of Americans living with T1D."
For more information about Land O'Frost community involvement, including its partnership with JDRF, please visit
www.landofrost.com/community-involvement
. For more information about T1D, JDRF and the annual One Dream Gala, please visit
www.jdrf.org
.
About Land O'Frost
Founded in 1958, Land O'Frost is a leading manufacturer of pre-sliced, pre-packaged lunchmeats and specialty hot dogs and sausages. The company is the largest family-owned brand of packaged deli meat in the U.S. Leading brands marketed by Land O'Frost include: Land O'Frost Premium® One Pound, the top-selling deli pouch in the U.S.; DeliShaved®; Bistro Favorites™ and the company's newest line of heart-healthy lunchmeats, Simply Delicious™. Land O'Frost products can be found in supermarkets and mass merchandisers nationwide, as well as in Mexico, Puerto Rico and other U.S. Territories. Headquartered in Munster, Ind., the company operates three manufacturing facilities in Lansing, Ill., Madisonville, Ky. and Searcy, Ark. For more information, please visit
www.landofrost.com
.
About JDRF
JDRF is the leading global organization funding type 1 diabetes (T1D) research. JDRF's goal is to progressively remove the impact of T1D from people's lives until we achieve a world without T1D. JDRF collaborates with a wide spectrum of partners and is the only organization with the scientific resources, regulatory influence, and a working plan to better treat, prevent, and eventually cure T1D. As the largest charitable supporter of T1D research, JDRF is currently sponsoring $530 million in scientific research in 18 countries. For more information, please visit
www.jdrf.org
.