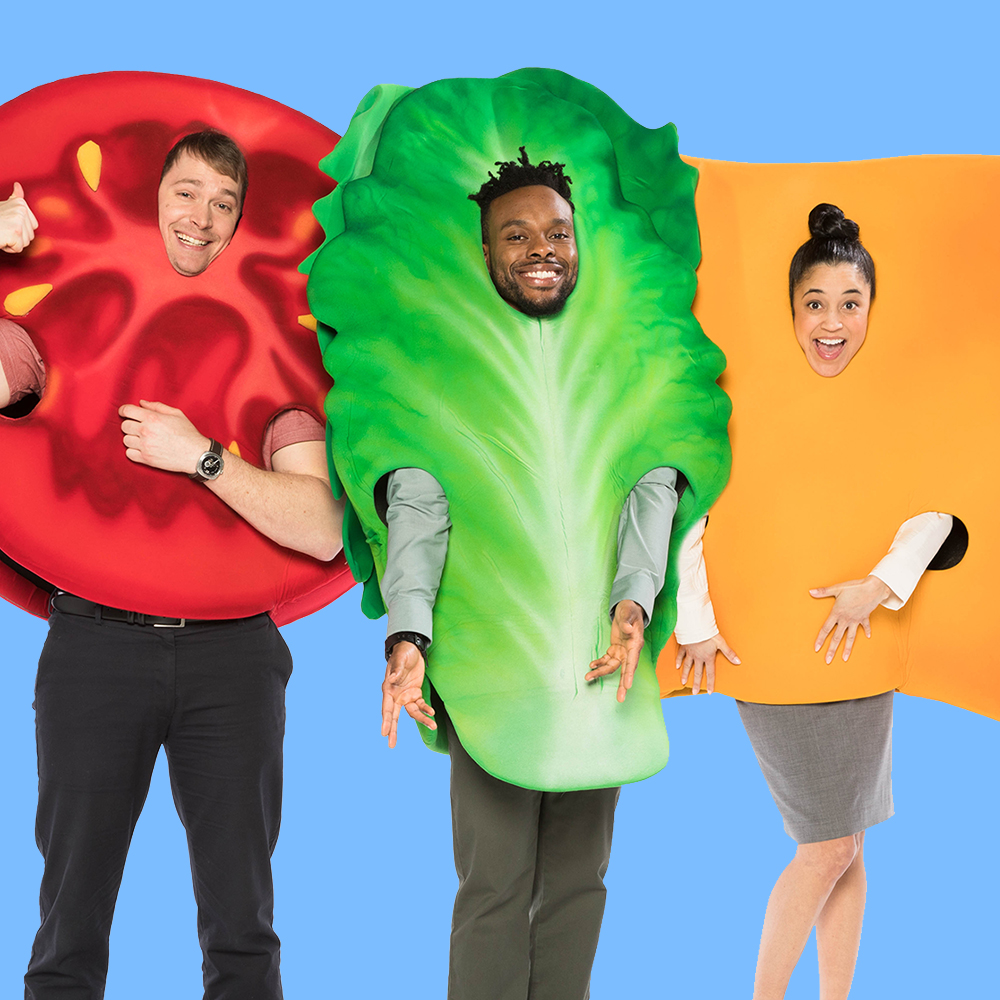 Family-owned company continues to drive growth with reimagined brand and marketing strategy
Munster, Ind. – May 7, 2018
– Land O'Frost, one of the nation's best-selling brands of pre-sliced deli meats, today launched its first-ever integrated national advertising campaign. The integrated effort is aimed at reaching budget-conscious moms and highlights the benefits of the company's flagship brand, Land O'Frost Premium Sliced Meats.
The media buy supporting the campaign will create unprecedented brand awareness for Land O'Frost by targeting programs on network television, cable and in syndication. Overall, the campaign is scheduled to reach approximately 91 percent of U.S. households.
"The new Premium brand campaign speaks to budget-conscious moms who want a wholesome and affordable snack or meal that gives their family the energy to get through their busy day. Through this campaign, Land O'Frost is bringing attention to our flagship brand on a national scale and supporting our aggressive growth plans," said Reggie Moore, Senior Vice President of Sales, Marketing and Innovation for Land O'Frost. "We are excited to go live with this campaign today as it provides us a platform to introduce Land O'Frost to many new consumers that will experience our high-quality products for the very first time."
The campaign uses humor to showcase the key qualities of Land O'Frost Premium Sliced Meats – no added hormones, no by-products and the protein moms want for their families – through the characters that know the most about making a great sandwich – the ingredients. In a series of TV, online spots and social videos set in the "Sandwich Boardroom", classic sandwich ingredients, like bread, tomato, lettuce and cheese, gather to share their thoughts on all the reasons Premium Sliced Meats is great for busy moms and their families. The conversation among the characters is lighthearted and riddled with puns, with characters like P. Valone – a slice of cheese – delivering lines like "It's the only protein I've really melted with!"
"Understanding this was the company's first national campaign, we wanted to develop advertising that would be talked about," said Kevin Houlihan, President and Chief Creative Officer at Merge Chicago. "When looking to highlight the wholesomeness of the product, it was an easy choice to turn to the other ingredients of a great sandwich to help tell the story of Land O'Frost Premium Sliced Meats."
Land O'Frost is a third-generation, family-owned company that has been in business for 60 years and has historically scaled its advertising and marketing efforts to a local and regional level. The new Premium Sliced Meats campaign launch, along with two recent significant acquisitions, directly supports Land O'Frost's strategic growth plans. This year, the company purchased NJ-based Wellshire Farms Inc., a leader in the natural/organic meat space whose products are sold in specialty grocery retailers such as Whole Foods Market, Trader Joe's and Sprouts Farmers Market. Land O'Frost also acquired specialty sausage brand Wimmer's in 2011.
Beyond the efforts to drive growth for its brands, Land O'Frost also places great value on impacting its local communities through partnerships with Youth Sports, JDRF and Changing the Face of Beauty. The expansion into a national advertising campaign is just one more way Land O'Frost is reaching families across the country.
The multi-layered launch will include TV, digital and social media advertising and public relations. The campaign was created by Merge Chicago with Quriosity, placed by Merkley+Partners in New York and supported by a public relations campaign conceived by FleishmanHillard in Chicago.
About Land O'Frost
Founded in 1958, Land O'Frost is a leading manufacturer of pre-sliced meats, breakfast meats and specialty hot dogs and sausages. The company is the largest family-owned brand of packaged deli meat in the U.S. Leading brands marketed by Land O'Frost include: Land O'Frost Premium® Sliced Meats, the top-selling deli pouch in the U.S.; DeliShaved® and Bistro Favorites® 100%Natural. Land O'Frost products can be found in supermarkets and mass merchandisers nationwide. Headquartered in Munster, Ind., the company operates three manufacturing facilities in Lansing, Ill., Madisonville, Ky. and Searcy, Ark. For more information, please visit
www.landofrost.com
.