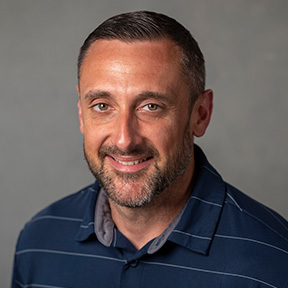 Munster, IN – February 28, 2023 – Land O'Frost, one of the nation's leading family-owned packaged meat companies, today announced Alfred Williams has been promoted to Vice President of Manufacturing.
With two decades of experience at Land O'Frost, including roles as a formulation lift driver/service operator, production supervisor, plant superintendent and plant manager, Williams brings a wealth of product knowledge and expertise from the ground up as he assumes his new role.
"Alfred has been at the forefront of efficiency through his tenure at the company. His deep company background and experience guiding various transitions at the plant-level, including systems upgrades, new plant onboarding and employee experience improvements, have prepared him as he steps into this new leadership role," said Peter Burke, Senior Vice President of Operations at Land O'Frost. "Alfred is a well-respected leader who will position us for continued success."
In the role of Vice President of Manufacturing, Williams will lead process control optimization for the company and focus on maximizing employee effectiveness and experience across all plants and at all levels. He will also be a part of the Land O'Frost Executive Leadership Team.
"The past 20 years with Land O'Frost have allowed me the opportunity to grow and enhance my career by taking part in all facets of the company's manufacturing arm," said Williams. "Land O'Frost is committed to its people and to producing quality products for consumers. I'm excited to lead the Manufacturing team as we grow and expand our capabilities and offerings to consumers."
About Land O'Frost
Founded in 1941, Land O'Frost, Inc. is a leading manufacturer of packaged meats and the largest family-owned brand of packaged deli meat in the U.S. Other leading brands marketed by the company include Wellshire® and Bistro Favorites®. Land O'Frost products can be found in supermarkets, mass merchandisers and natural grocers nationwide. For more information, please visit www.landofrost.com.