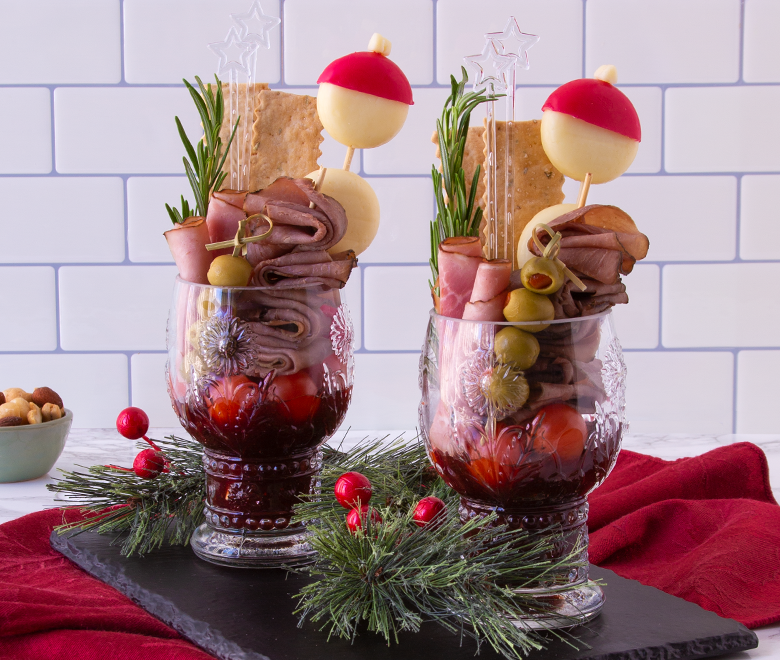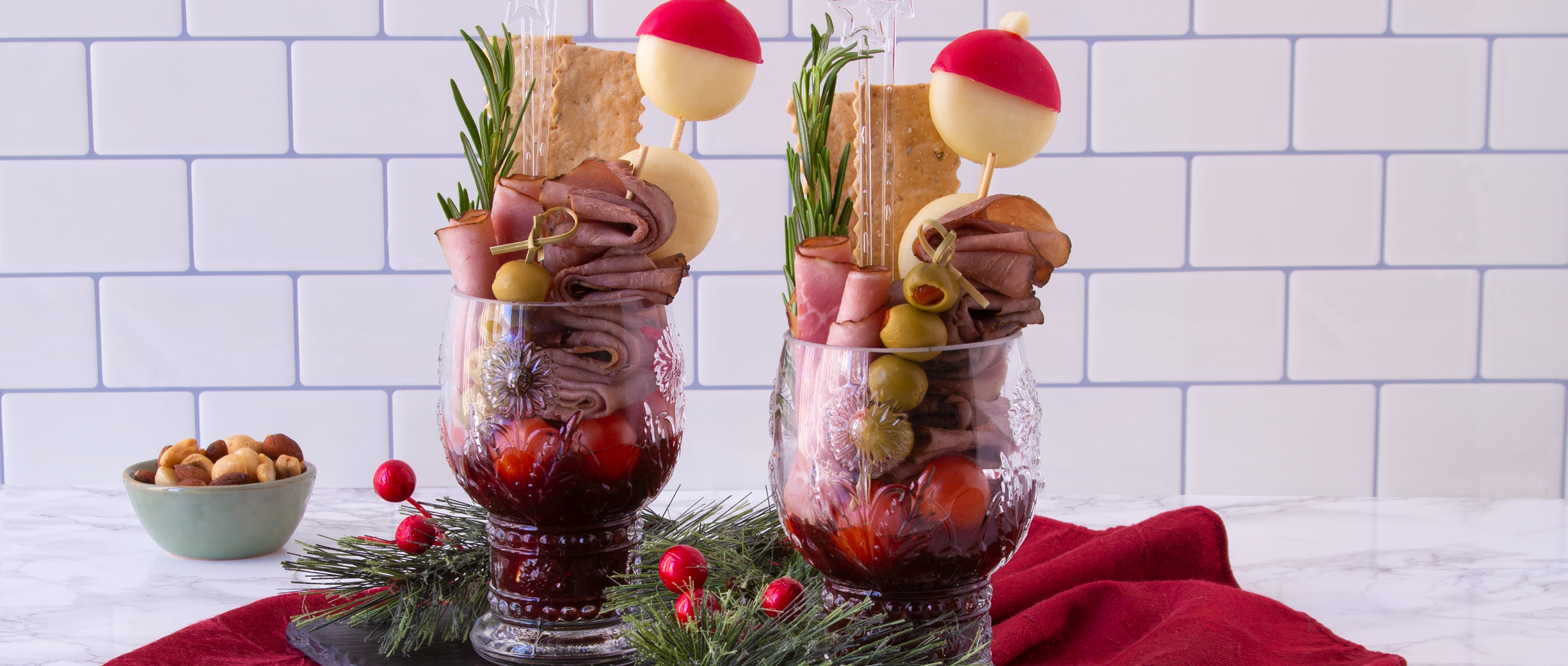 Ingredients
Roast Beef
Cranberry Citrus Jam
Cherry Tomatoes
Flatbread Crackers
Babybel Cheese
Green Olives
Rosemary Garnish
Instructions
Fill the bottom of your small jar with cranberry citrus jam to your liking. We went based on looks and size of the jar, you'll want to fill ⅓ of the jar with jam.
Add a few cherry tomatoes on top of the jam. Place a few flatbread crackers towards the back of the jar and into the jam.
Take your rolled up Bistro Favorites Black Forest Uncured Ham and place on one side of the jar.
Then take your Bistro Favorites Roast Beef and add to a small-medium size skewer like you would a kabob. Add that skewer of Roast Beef to the other side of the jar. We repeated this process with the Babybel cheese - adding it to a larger skewer. For the cheese round on the top, we kept ½ of the wax shell on and added a little cheese to the top so it looked like Santa's hat.
Place both of those skewers in the jar. We also skewered some green olives on a smaller toothpick and placed that towards the front.
Lastly, add your garnishes and festive touch with sparkly stirrers and fresh herbs.
Repeat this process with as many jars as you want!
Made With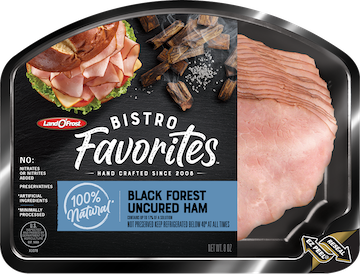 Black Forest Uncured Ham
See Related Recipes